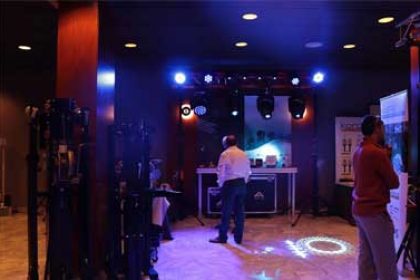 In VMB we do not stop, and we love to show the world what are the advantages of having VMB lifters, trusses and rigging for setting up a stage or any show in general.
Last Tuesday, October 24th, VMB participated in a demo at the Malcolm & Barrett hotel in Valencia with other companies in the sector, such as BVT, Neotécnica, Serjoma Visual System Solutions.
It was a very rewarding day, surrounded by partners in the sector, customers and distributors and were able to show our lifters more closely.
Some of the products that we displayed were the line array lifts, TL-A500 and TL-A220, specially designed to lift P.A. from the ground and keep them fixed in the air. We could also show visitors some of our top load lifts like the TE-076, TE-064, TE-046 and TE-034.
Many thanks to all the visitors who came to see this small selection of products and of course our customers and friends who were with us.
See you in upcoming events!