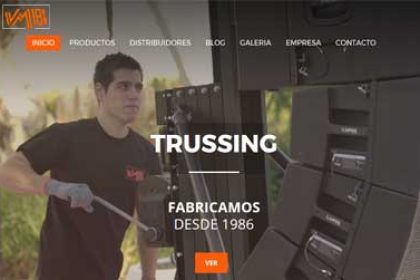 We were so keen to tell you this news…! At VMB we bring you our new website. And over the years we have realized that it is not only product innovation that is important, but also the way we communicate to our customers.
For this reason, we have opted for a very useful web so that you can navigate easily, accessing all the information on our lifts, truss, rigging and much more.
In addition, we have created a section with news about VMB, so that you have the latest news, such as attendance at fairs, events using VMB lifts, truss and rigging or presentation of new products.
We also have our gallery where we will upload photos of places where products are used and of course, an area where you will find all our distributors in each country to contact them directly.
Enter and discover our new website!