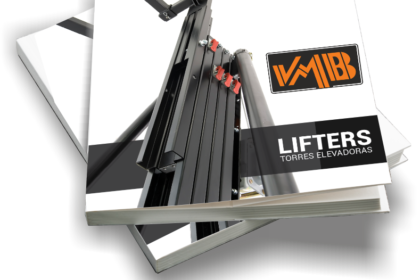 All the novelties are included in the latest version of the VMB catalog of Lifters.
In it you can find telescopic lifting towers of top load, frontal loading and structural. Towers specially designed to elevate Line Array equipment and all available accessories …
Includes models that comply with the new regulations DIN 56950-3 and DGUV17. We hope you can find the model that best suits your needs among the wide range of products.
Click on the image to see the catalog: