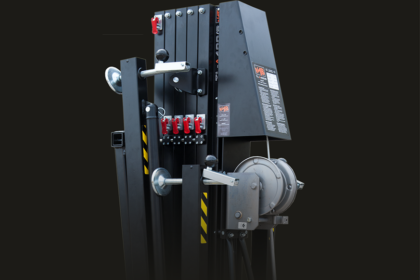 Innovation & Security
for Lifting towers
News DIN 56950-3 and DGUV17
Lifting 400kg to 8.2m the TL-A400/8 is not only our newest lift, it is our highest.
Employing all the same quality and features as our four other TL-A line array lifts the new model also has the following, to comply with the news DIN 56950-3 and DGUV17.
VMB was the first company to manufacture lifts SPECIFICALLY designed to lift line array. Not only do they take the specified load limit from 0.5m out, they have reinforced struts and wider leg openings than standard front load lifters, not to mention dual systems SRS/ALS which ensure the lifts raise in sequence and maintain the sections blocked at all times.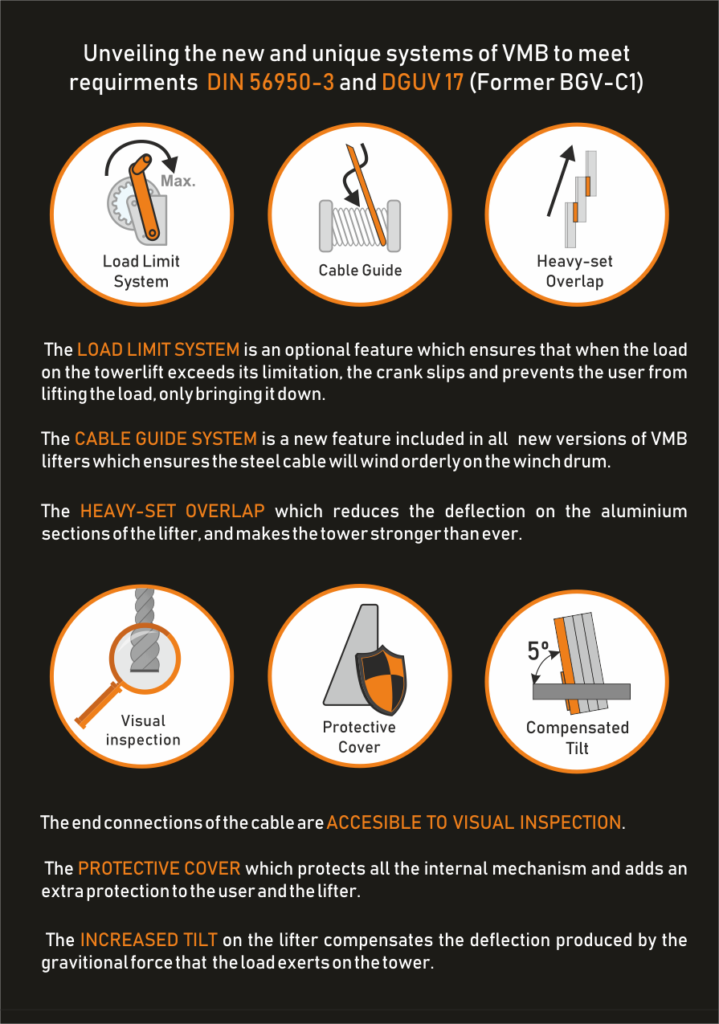 To see all the versions VMB have available click here