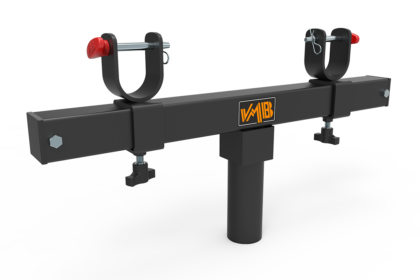 Introducing the new PAT-05 Magnetic Pin from VMB.
The changes which differentiate this from the classic pins are:
The red colour that quickly highlights which element to position.
Its new design incorporates two wings that allow you to pull them with greater comfort.
Incorporates the VMB logo on each piece.
But the most important thing is the new magnet. It keeps the pin in its working position, preventing it from leaving its housing and facilitating assembly.
The new Pin will be delivered as standard, both on the Front Load Lifters and their Accessories, and on the PSU Accessories for the telescopic lifters as of September.
We hope that this new feature makes working with VMB that little bit easier.